My Personal Growth Journey After the Exam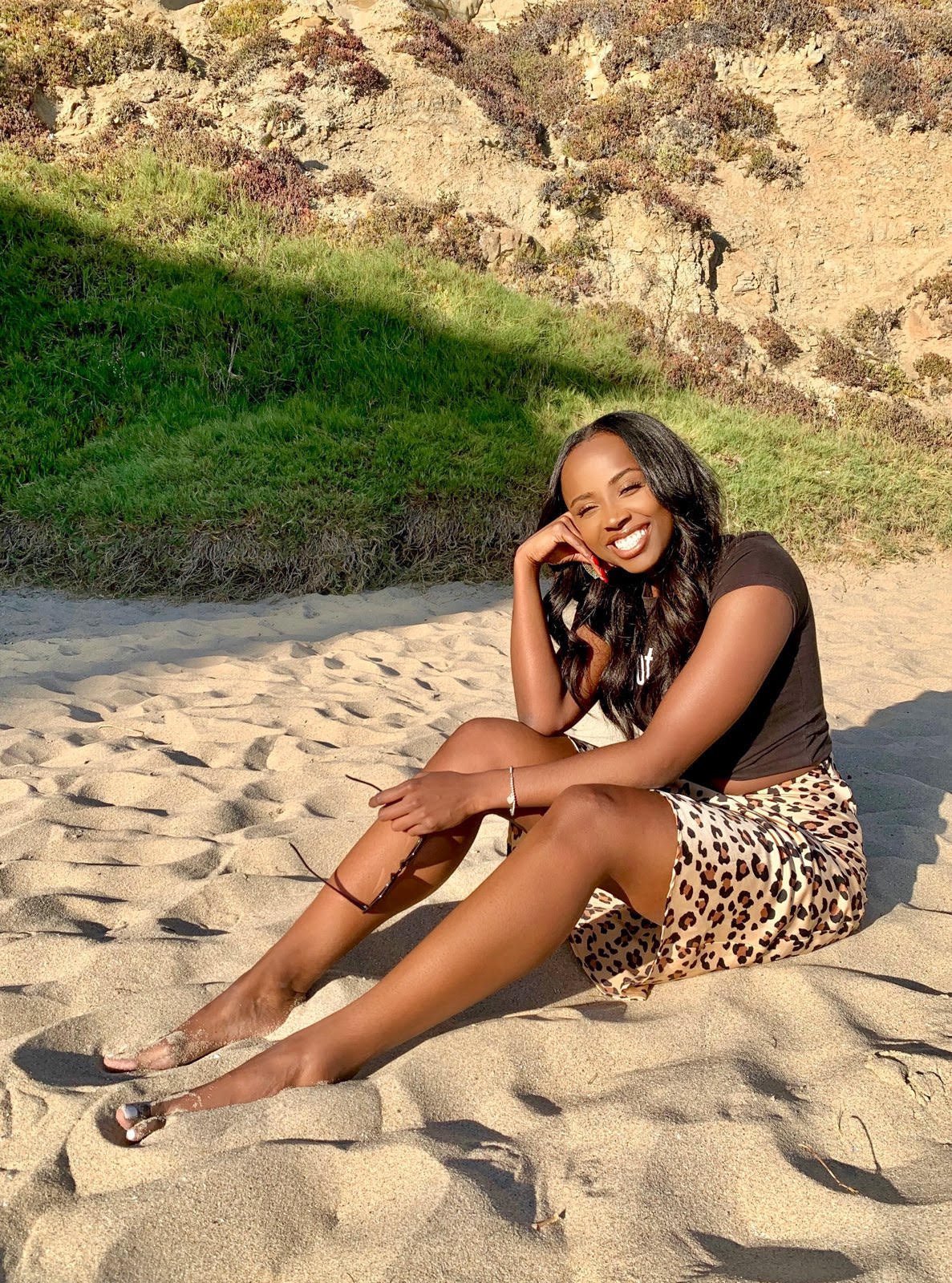 Hey y'all. It's been a minute. Actually, the last time I posted on here was after I graduated law school and before I went into bar exam study mode hibernation—and let me tell you, a lot has happened since. Nope, I still haven't got my results. California graders are taking their sweet time to drop the list—so keep me in your prayers please!
I want to try something different going forward with Melanin Jurisdiction. I want to keep it real with y'all. I've been thinking long and hard about the idea of being more open and vulnerable with my blog going forward; to share my true experiences, and how I am getting through them. I think that as humans in this day and age, especially in this age of social media, it's easy to believe that everyone has it all together. We are programmed to believe that everything is peachy, everyone is happy and life is good. We post our highlight reel on Instagram and Facebook and we share all of the good stuff, but rarely do we post the real stuff.  In actuality, we are all going through something, big or small, in our personal lives—we are all going through our own personal storms. Over the past few months, I've realized that I've gained strength and even wisdom from sharing and talking about the real stuff too.
It is my hope that in my authenticity and even vulnerability, this post and all future posts can resonate with anyone going through something similar.
Anywho as I was saying, everyone asks how post bar life is…and I know that everyone's experience is different, but these last five months since graduating and basically 3 months since sitting for the California Bar Exam have been a period of extreme growth that I didn't even know I needed.
I moved to a new city in SoCal; let go of a relationship and stopped talking to someone I thought would be in my life forever, and to top it off I've come to accept that working in the legal field as a graduate awaiting bar results is pretty tough if you aren't resuming a clerkship, or starting a post-bar position. (I'll admit, I didn't plan this post-bar time out properly before I went into bar hibernation—so PRO-TIP: plan out your post-bar jobs during the semester if you want to work straight into getting sworn in.) A whole new semester started and I oddly found myself missing the challenge of law school, the strict study and class schedule and the regimen that I had been on for the past 3 years.
I say all this to say, it's been hard out here for a pim—I mean recent law school grad. All of that may seem minor, but for me all of that change all at once had me spiraling, I was extremely uncomfortable. It hit me once again, that I am really out here, on another coast, far from home and alone. I realized that I had lost myself in the 3 years I was in law school; I was either studying or boo'ed up. I never made time for myself, made any efforts for girl time with friends, or did any of the many things I loved to do—I honestly didn't know what I loved anymore.
Now I promised y'all I would keep it real… and honestly it took me a minute to get myself out of the slump I was in, but I started doing things to force myself to get back to my old self, while also maturing and growing into a new and improved version of me.
I decided to take this time to really re-discover who Haley is, to heal, to love my solitude and to also nurture my friendships. I stopped trying to prove myself and I stopped chasing comfortability. I began to value and appreciate the people that were in my life and slowly started to let go of the people who chose to leave it. I started going to young lawyer events and started putting myself out there to meet new friends. I made it a daily habit to exercise, read, meditate, pray, journal and list the things I am grateful for. I joined the church I had been visiting for 2 years and I even started reading the New Testament. I went out every weekend (and sometimes during the week), I explored LA and the beaches in Orange County; I even took myself to a symphony concert.
Slowly but surely, I started to wake TF up! I chose to be a Victor instead of a victim to my circumstances. It's funny, because I've actually started to embrace being uncomfortable and pull the wisdom out of my experiences. I read in a post on IG that you'll always be tested, but stand tall and handle that $hiii like a BOSS, and I felt that. Tough times only mean that God is preparing you, mentally, physically, emotionally and spiritually, so that you can handle all of the wonderfulness He has in store for you…